TomTom GO Navigation is probably the best navigation system, but it has some annoying flaws. It can work as a dedicated device or as a phone application (IOS, Android). I'm using an Android version. TomTom navigation requires a subscription, only the trial for some days can be free. It is worth mentioning that TomTom has an app named TomTom AmiGO (here is a review on my blog), which is free. It uses the same data behind and similar navigation algorithms and is free. TomTom AmiGO is in the first place the speed camera app, but it can be used for navigation also.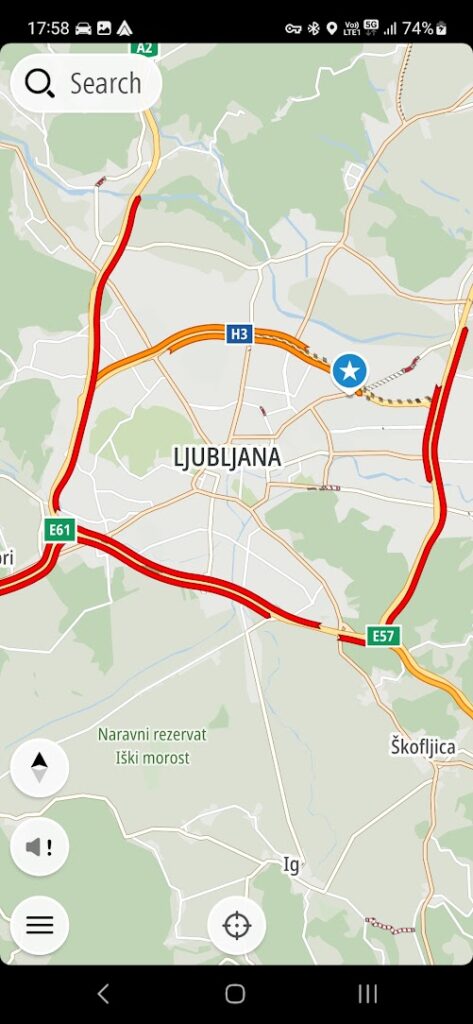 The TomTom Go Navigation is an excellent navigation app. Probably the best, especially when we look at traffic data. If I compare it to Google Maps (which is second best in my opinion), it shows much better traffic information and roadworks. At least in Slovenia, Austria, Italy, and Croatia, Google Maps rarely shows roadworks (only when a traffic jam occurs). The application's best features are described on the company's link above. I will list things that are annoying in my eyes. Some of them are problems only when using an app on Android Auto, but it is my main way of navigation.
Let's go.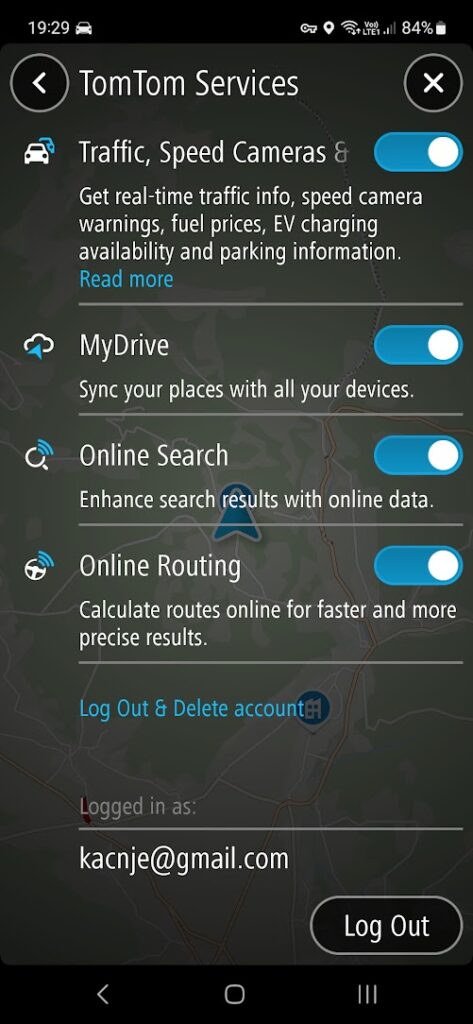 If TomTom GO Navigation is used on Android Auto, it doesn't allow me to report a speed camera (or traffic jam, or roadwork). I asked for technical support and a supporter said that TomTom GO uses an offline map (which is true) and reporting can't be implemented like on AmiGO. That is nonsense because I can report a speed camera on the phone. Before I subscribed to TomTom Go, I used TomTom AmiGo. AmiGO allows me to report a speed cam while using it on Android Auto.
The speed camera warning sound is quite long (three beeps). AmiGO uses a much shorter one-beep warning sound. If the user sets only a visual warning for the speed camera it shows a small speed camera sign on a map. Too small, it would be better to show a bigger sign.
TomTom GO always starts in the »map view«, even if I almost always use »guidance view« (even without routing). It doesn't remember the last used view.
The route bar on the right doesn't show the arrival time on Android Auto. I don't know why. The route bar on Android Auto also isn't available for clicking. At least on cars that use a rotary button for navigation (where touch display doesn't work – Mazda, BMW …).
The widget that shows the next navigation maneuver can have an additional (smaller?) widget that can show the second maneuver. There are many times when the driver should make two maneuvers quite fast and it would be very helpful.
It takes quite a long time to start with navigation after selecting the route. I don't know why, but it can also be something with Android Auto because it works normally on the phone. The cell signal isn't weak, the phone works fast (nothing in the background), GPS is accurate. AFAIK, I'm not alone with this problem as I read on forums. The delay always occurs.
Searching on Android Auto (especially on cars with rotary buttons instead of touch screens) is almost unusable. You have to use the rotary button to enter every single character. Slow and annoying. Why – at least – doesn't it show categories like they are shown on the phone? Users can use the application on the phone, but it really isn't convenient to switch. A voice search would help a lot.
When TomTom GO routes me on the desired route and suddenly I take another route, it takes a long time to decide to take my wish. Until then it wants me to go back and follow his route on every crossroad. The navigation should switch faster to the user's new route (Google Maps is much faster at this).
I'm missing a sharing location (with friends) from the navigation interface.
A better 3D relief map could be nice.
A weather condition on the route ahead would be nice. Even better, the precipitation radar would be super.
ETA isn't as accurate as it is on Google Maps. Not a lot, but it can be better.
Pressing the back button on the phone to close the application, asks if you are sure. So you can't use fast double-click while you have to click on the button Close instead.
As mentioned above, TomTom GO downloads maps and can work offline. But if a user opens an app without an internet connection, it takes quite a long to start (or even doesn't start). I don't know what takes so long. It probably searches for traffic data which is nonsense if the company claims an app can work without a data connection.
I have had a TomTom account for years. And as you can expect, I reported tenths of changes, roadworks, new roads …
But – it looks like they don't use my reports. Almost all of them are marked as "accepted" after some time, but nothing changes. I understand they should check them, but reports simply aren't accepted on real maps.
When the user selects a destination, an application will prepare one, two, or three suggested routes. But it will show only ETA (estimated time of arrival) and distance, without time needed. Many times users just want to know how long it will take to get somewhere and now they have to calculate from ETA and current time. It would be nice to get the time needed.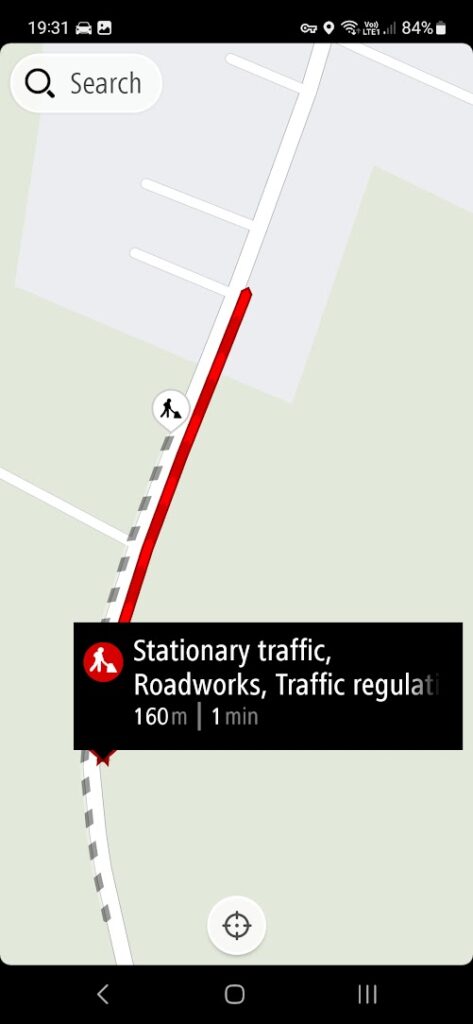 CONCLUSION: Don't get me wrong after reading the lines above. I like TomTom GO Navigation and I can recommend it. But the above-described issues make me nervous while driving and I'm sure they can be improved/solved.
Maybe a free AmiGO will be good enough for you? Read the review.