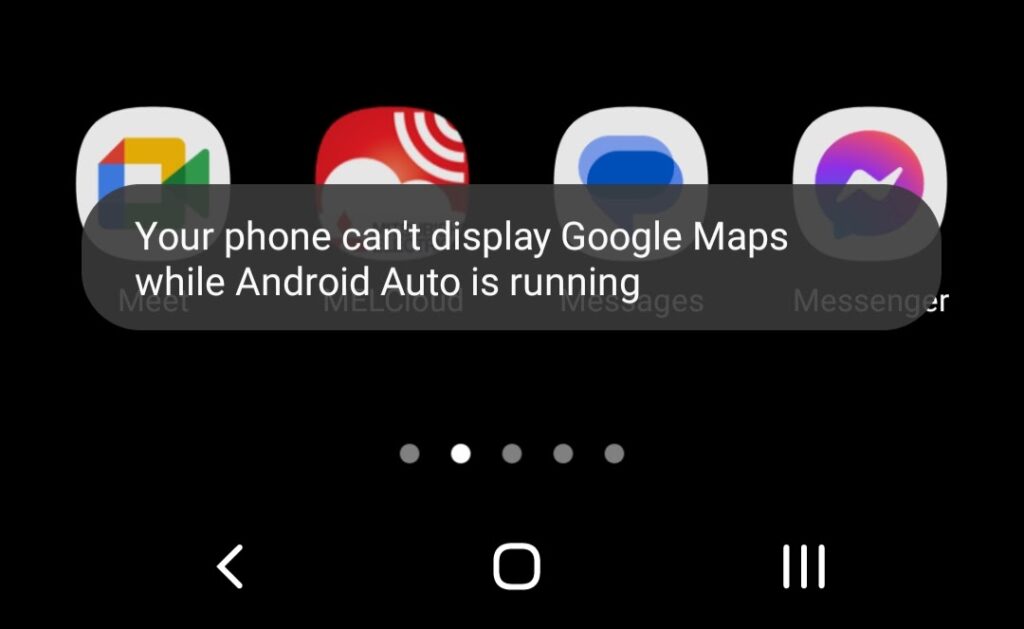 Using Google Maps on Android Auto has some limitations. At first, I noticed that I can't report a speed camera. Reporting is enabled if Google Maps is used on your phone, but not on Android Auto (the car's infotainment). But there is something more annoying. Android Auto blocking Google Maps application on the phone. You simply can't open Google Maps on your phone at that time. This means that the search field can't be used on the phone. And everybody knows that setting a destination is much faster on the phone than using touch input on the car's infotainment. Besides that, some cars even don't support using a touch screen while Android Auto is connected. The only way is by using a button between seats. Very slow and annoying.
But everything isn't lost. There are some tricks that can help.
The first of them is to set your route on the phone (or desktop computer) before connecting Android Auto. In this case, Google Maps will show the latest destinations in the (history) list. It is simple, but there are occasions when you have to enter new destinations (route) while in the car and Android Auto is already launched.
The second trick is accessing Google Maps via the browser on your phone. Simply open your browser and open the web version of Google Maps (https://www.google.com/maps). If you are logged in with the same username (and this is usually true), you can use navigational features. The phone will sync its data to Android Auto.
The third and least known trick is to open another navigation application in Android Auto. You don't believe it? Open Waze (AmiGO or whatever navigation application you have) and then you can normally open Google Maps on your phone, set a destination, change a route, or report speed camera. Voila.
Therefore as soon as you close Google Maps on Android Auto, you can use it on your phone.
Maybe this isn't really convenient, but it's a way to bypass a restriction.
UPDATE (April 2023): It looks like recent updates to Google Maps for Android as well as the Android Auto app have unlocked support for using Maps on phones while Android Auto is running.