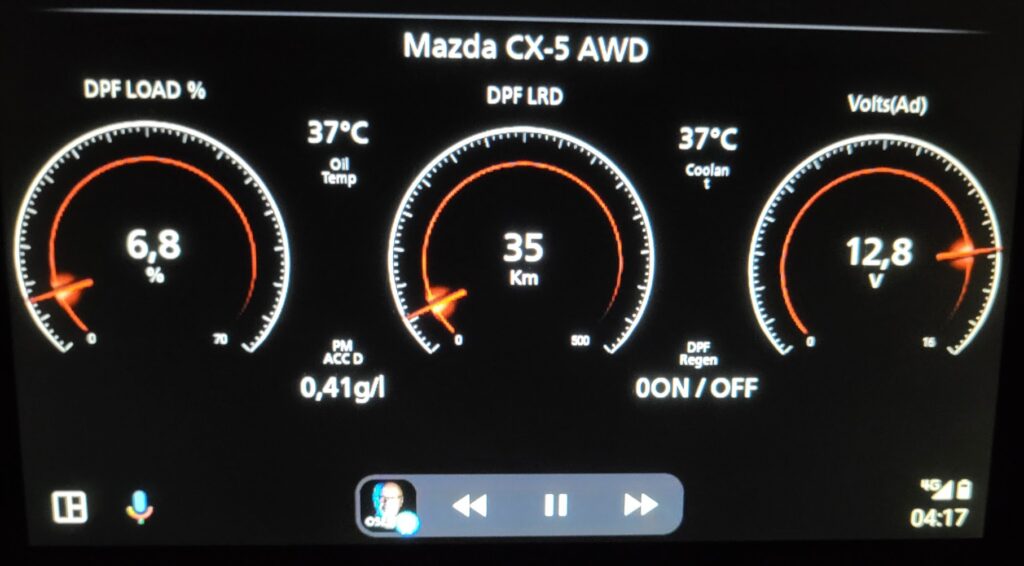 Caution: be careful when reading and don't confuse "AA Torque" and "Torque Pro".

Many car enthusiasts use OBD adapters to diagnose engine problems and monitor sensor data. For example, I'm using a cheap OBD ELM 327 Bluetooth adapter with Torque Pro. Torque Pro is a popular OBD app for Android devices, but it cannot be used with Android Auto. To be more precise, it can not show data on the car's infotainment where Android Auto is in control. There are some clumsy solutions but none of them meet my criteria.

Now is here an AA Torque. It is a new app that fills this gap, providing a stylish and customizable OBD experience for Android Auto users. It is still in beta but is very promising.
AA Torque is based on the Performance Monitor app, but it has been modified to support more customizations and a wider range of vehicles. It is easy to install and does not require a rooted phone. Once installed, you can customize the dashboard(s) to display the data that is most important to you. AA Torque is fast and responsive, and it looks great on the Android Auto interface.
Pros:
Supports a wide range of vehicles
Easy to install and use
Customizable dashboards
Fast and responsive
Doesn't need root
Stylish interface
Export/import settings support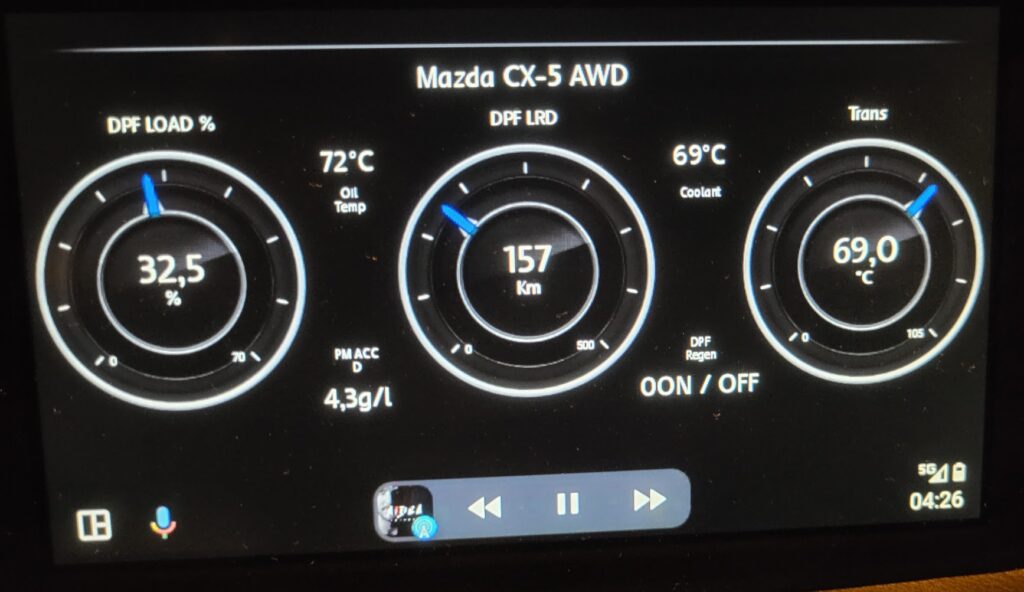 Cons:
Cannot be installed from Google Play
No feature for checking for new versions
Starting AA Torque from Android Auto starts Torque Pro, but sometimes it doesn't close it after exiting
Because it doesn't support Coolwalk divided-screen, it would be nice if the dashboard's element could have a notification. Example: The user can get a notification when DPF regeneration starts/stops even if AA Torque is in the background.
Some labels do not have spaces between values and units
Does not support Coolwalk divided-screen
Clumsy name for web searches
The author does not have any contacts and the GitHub page does not have an issue tab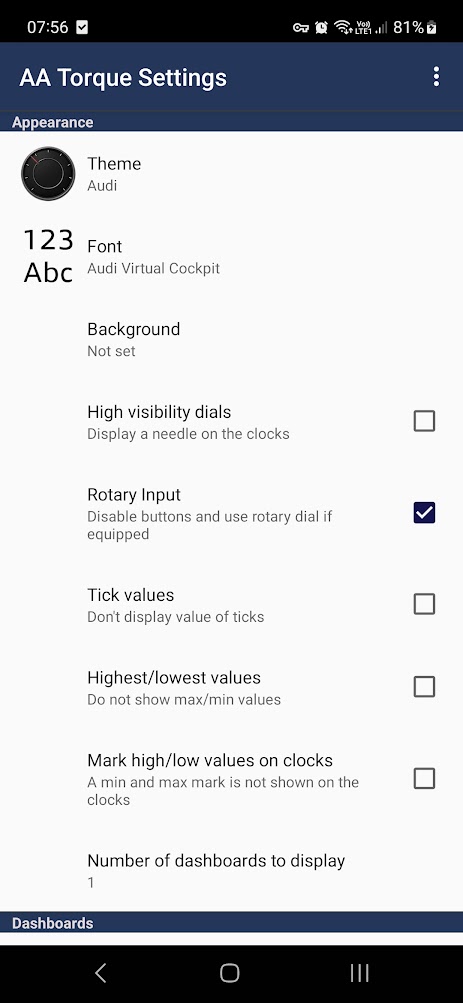 Conclusion:
AA Torque is a promising new Android Auto OBD app (AA OBD app) that is already very good. It is easy to use, customizable, and looks great. While there are a few minor drawbacks, the overall experience is excellent. I can highly recommend AA Torque to any car enthusiast who wants to use OBD with Android Auto, especially for those who already use Torque Pro. It works even with my cheap OBD adapter and Carsifi Wireless Android Auto Adapter together.